In the modern age of new inventions and innovations, many manufacturers are redesigning their products to tackle new needs. The mower, not being an exception, has undergone several modifications to become more efficient. People have been known to ask if a lawn mower can be customized. Yes, they can be tailored to meet the individual preference of the customer. Previously manufacturers made push mowers, but this has gradually changed with riding mowers dominating the scene. People are making tool adjustments and adding attachments to improve the functionality of mowers outside the lawn mowing business.
Doing your research will make you aware of the right attachments that transform your mower into an all-season tool. The riding mower has banked its marketing based on its various applications. Customization does not necessarily mean shop customized. You could as well take time and customize your machine to your liking. Thinking of customization, many think about functionality alone. You could adjust your machine for functionality and comfort to coexist. This can usually be done by recycling old parts from different machines that you have in the garage. This is also cost-effective as you utilize previously useless parts.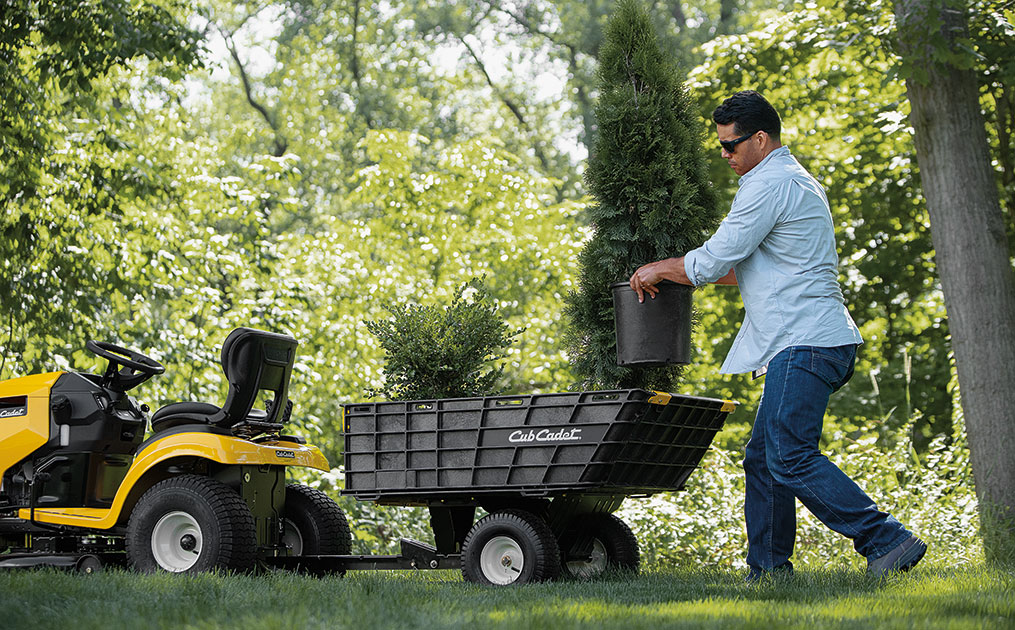 One of the most common attachments is the catch bag. The bag is fixed strategically to catch your grass clippings. This attachment works best with push mowers as riding mowers are usually used in mowing large areas. Attaching a catch bag will prove inefficient due to the need to always replace it or empty it. The mulching blade has also become a common feature in the riding mower. The mulching blade cuts the grass blades into tiny clippings around the grass to recycle the nutrients. One of the mower's adjustments has been fitted with a leaf blower that can be used during fall to blow or even cut and mulch the leaves.
The riding commercial mower for pros has a relatively larger body and a more powerful engine. This size makes it ideal for the owner as they can modify the machine attaching pesticide canisters. The mower is then reconfigured to spray pesticides on the grass and can also be used in a small garden or orchard.
Lawnmowers generally have a slow speed with low horsepower. You can customize your mower by increasing its horsepower, increasing its strength, enabling it to even plow a small garden. You could as well boost the speed of your mover by changing the size of the pulley. Changing the size of both the engine pulley and the one located behind the mower will increase your mower's speed.
The zero-turn mower is one of the best examples of customized mowers. This is because of the mowers' ability to make sharp turns and double back without missing grass blades. This mower is an upgrade from the lawn tractor due to its increased speeds and ability to cut grass better.
Customizing your mower should be aimed at increasing its functionality, reducing the machine. Most mowers get clogged during use due to the wet grass. Upgrade solutions like applying moisture-resistant coating on the deck to prevent grass clippings from sticking. Look for wheel upgrades that can withstand friction brought from dirt and grass particles. Fit your mower with wheels that are resistant to water and do not rust easily.
It is not surprising to find a mower fitted with a cart and the rider using it for grocery runs. There is an endless stream of applications that you can apply to your mower to fit your individual needs. Some people have fitted their mowers with comfort features turning the mower into more luxurious vehicles than lawn care equipment. When researching customized options, always look out for the brand that best meets your needs, as well as having room for adjustment.